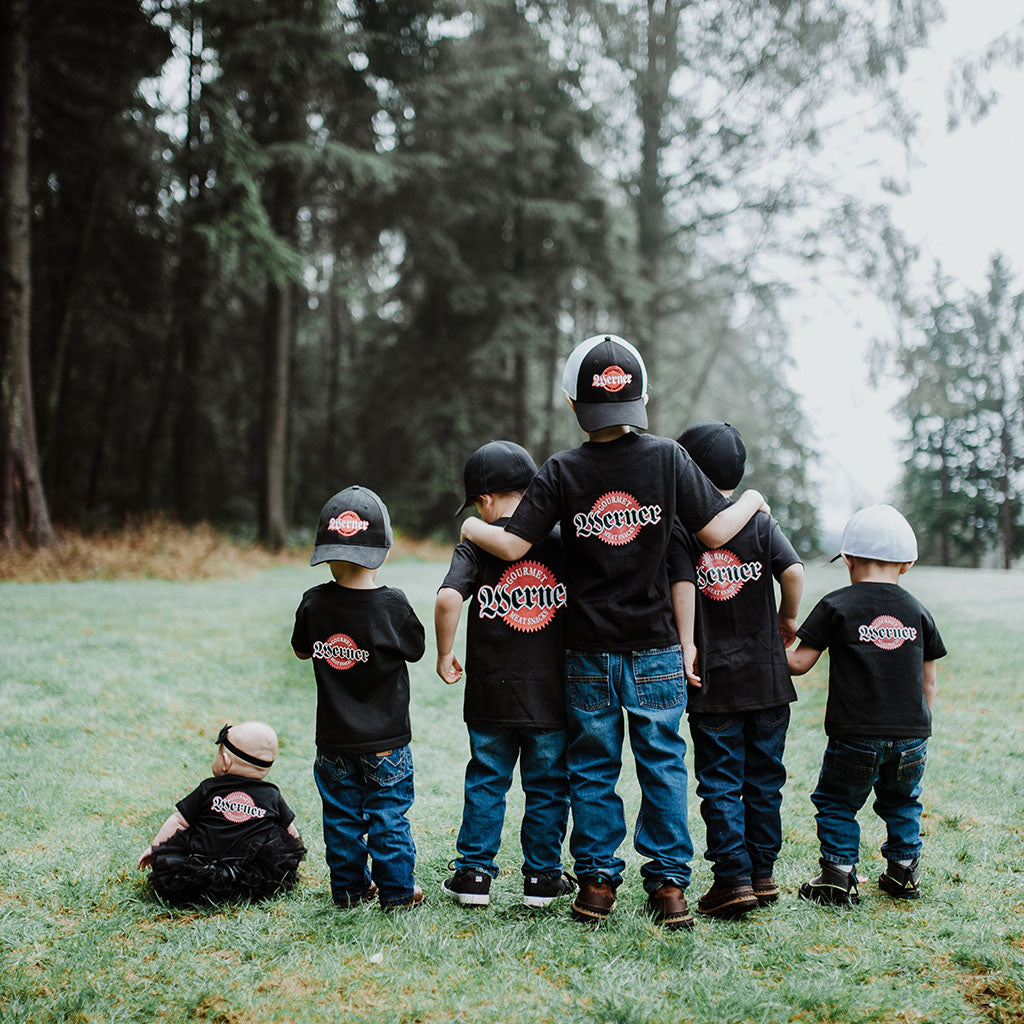 Why a Family-Run Business Gives You a Better Product
When most people think about a family-owned and operated business, they think small. Like maybe 10 employees, small. That's how Werner Gourmet Meat Snacks started. Small. Ken and Karla Werner started the company in their garage and distributed along the Oregon Coast from the family minivan. Being the sole proprietors, the pair was able to personally process, package and distribute their meat and jerky products, which allowed for the highest level of quality control. It worked and the company began to grow.
Fast forward to today. While the company has grown substantially, the original commitment to quality that Ken and Karla started with, hasn't changed a bit. And with growth, the family-owned aspect of the business has only expanded to include more Werner family members, including the children of Ken and Karla. Family is the reason Ken and Karla began processing meat in their garage all those years ago. Family is what keeps us going and what has led to our success.
What can you expect from this family-run business?
Quality, for one. Each batch of jerky or in-house roasted nuts is closely monitored to ensure the end product is nothing short of perfect, premium quality.
Confidence. We're proud of what we've built. We're comfortable in our own skin. We know jerky. We know snack products. It's what we do.
A little bit of rebellious spirit. Hey at the end of the day, we're family. We bicker. We disagree. But, we have fun together. We sit down at the table together. And we make the best damn jerky. We're not going to apologize for being a little rough around the edges – That's what got us to where we are today.