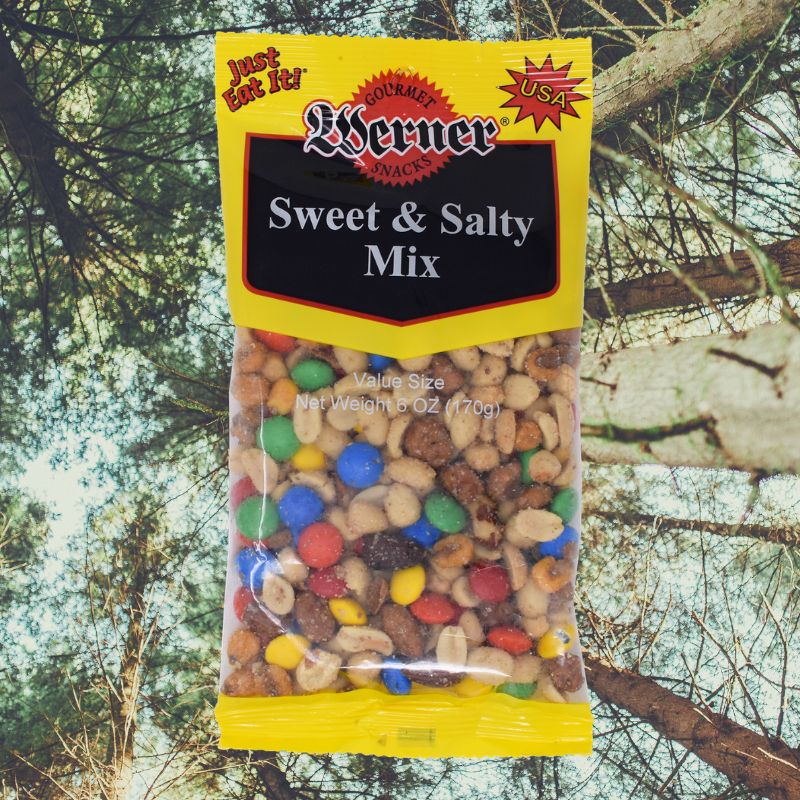 Meet The Sweet & Salty Mix
At Werner Gourmet Meat Snacks, we're always developing tantalizing new recipes and products for all taste buds. One of these products came to fruition after receiving feedback requests from our customers for a snack that provided a blend of sweet and salty without dried fruit. Enter the new Sweet & Salty Mix.
This mix is the perfect combination of sweet and salty. It includes chocolate candy buttons, butter toffee peanuts, roasted peanuts and roasted almonds. One customer described it as "basically a peanut butter candy treat in a bag and without all the guilt."
It's the best snack to enjoy in the car on a road trip or on the riverbank while fishing. For anyone tired of raisins in their trail mix or looking for a little chocolate indulgence, the Sweet & Salty Mix is the best of all things, well, sweet and salty.